'you are going to hell'
something i know a little about?
'i'm gonna quit my job and make a blog'
go with the money - again
a 'blog' tells you we're not gonna get along - a 'blog'
'below our grade level'
personally i'd take a test as more meaningful - be more sure of it
i don't get my balls cut off seeing if yours hurt still
your needs are now masked with light toil and demands
you have choices, some are mine as i make them up
desperate for an appeal?
we don't talk much - i can't know these things well for myself
isn't that the bargain?
where were you all those years?
right here inside me
avoiding high rates of pay to see you still have it all
but at your rates of pay
some, sometime
we'll see you then
without guessing
and again i don't know much about it
p.s. the next call for assist will be answered by someone like me
i can help that back out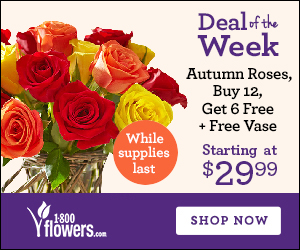 this soon: 'september sarong' september 2012!


netflix: slums of beverly hills (what would become lil' kim shulman emerges in this movie-maker film...dirty times, dirty lows)
thinner (a man who ran over an old gypsy refuses us remorse and gets cursed with weight loss by another old gypsy - stephen king under pseudonym richard bachman)
langoliers (another king film about giant clams that eat up the past as a blind girl flies an emptied plane into another eternity)


the official end of summer (the land of stings, burns...the bloody orange death - drinks with pee-pee in them) strikes me as sad...labor day 2012



this is the movie 'shutter' i liked it alot - seek and find 2008
the ghost of a dead japanese girl (mitsumi) keeps haunting a photographer her ex (um, scotty destubus) while buddhist monks provide an unacceptable outlet for her cares
next segment 5/10 - you to find the rest as else


Skymall: $20 Off Purchase Of $100 or more at SkyMall! Code:LSF20 Valid 9/1 - 10/1
$2 Standard Shipping, no minimums at SkyMall! Code:LSG11 Valid 9/1-10/1



Starbucks: Now at Starbucks: 17.95 for Coffee K Cups, 16.95 for Tea K Cups on 8/24 through 9/3.



Office Depot: End of Summer Celebration. Stock up on Breakroom or Cleaning Supplies at Great Prices at OfficeDepot.com!
Labor Day Sale - Free Shipping on ALL orders at LillianVernon.com, August 30th - September 4th with promo code 58ECO151




enya 'the longships' from album #1 'watermark' i like that title song too all piano
'miss clare remembers'...it's never too late


Buy a $200 bliss gift card and get a $50 bonus card free! Offer valid 8/23-8/24
Save 50% off Sitewide at Spiegel. Valid today only!






prior to knowing: pet shop boys do 'we all feel better in the dark' an early track from the 'disco 2' ep and is live? 'alternative pet shop boys' the b-side comp
thanks, chris
p.s. of course i saw the pet shop boys at the olympic closing ceremony...nice show




ask me birthday pics at fourty-eight...
that dead director that jumped over a bridge tony scott is neil somehow...young, fresh
you can't trust the news you should know better when someone's gone - he knows and others will know too



from the hp 17.3 laptop optical camera no fuss
neil tennant's paki son has a problem watching folks anonymously at a dorm - so what?
that led to some confrontation with a minor sum - no harm done






silence is galvind: so to reduce the word 'fuck' in my jusual of vadims, been busy with the olympics ('honors my thoughts'...missed is the cold war and its smores or peri-anal (every four smears) a haggis who makes the best nurtrit system spinning and shining against all or then just england and its propers one insists...the creepy two-headed siamese twin insists she's real but drugged one head down to a slump for being somewhat aggressive at the wheel...still looking for what bothers most and at whim...a carrot diamond...let that be it



evanescence 'hello'


playground school bell rings
again
rainclouds come to play
again
has no one told you?
she's not breathing
hello?
i am your mind
giving you someone to talk to
hello?
if i smiled and owned belief
soon i know i wake
from this dream
don't try to fix me
i'm not broken
hello?
i am the lie
living for you
so you can pass
i don't cry
suddenly i know i'm not sleeping
hello?
i'm still here
all that's left of yesterday



Blissworld.com exclusive: buy any Bliss, Remede or Elemis product and get the second Bliss, Remede or Elemis product at 50% savings! Use code BOGO50 at checkout! Hurry, promo ends August 16, 2012.(not valid on gift card or e-card purchases)
Be Incredible this School Year! Incredible Prices! 1 Cent Glues, 25 Cent Erasers and Filer Paper at OfficeDepot.com!




adds madonna 'oh father' a successful listen of late...
lay next to your boots and pray? we guess the father died following the mother out...ho hum
just noticed: that little girl entertaining herself really got roughed up there - a sour note


more later...at netflix 'bubba ho-tep' from the phantasm folks ('both at the hotel'...now go shoot them or find them now and again dead, a tryst?)...texas, elvis...this was a gift...a nice day out...others...'cruising' al pacino (me - us?)...crash...blitz (jason statham)...'we don't want vour choices' sum sum you might just buy your own faltskaggs to create a neutral or division market at and in the home...your wedding with false visual smits of eco and palse growth will do...stardom may keeps the dead alive as in your fridge... p.s. the actual ghost in 'bubba ho-tep' is marc ondy again - a tanzania mummy stolen from police and buried under the national monument in texas is in ohio these days (springfield) under their monumemt - he's free to be here now...killed kids often enough just for being too free 'too black' or 'not heralded' as he says...



I Can't Keep Cooking Up New Things For People Who Don't Crave Change - And Now To Scrub For The Pots In July 2011
Better than leaving it all alone to beam outward...